These days, more people are parent entrepreneurs. Studies show that nearly 60% of entrepreneurs are parents when they started their businesses. Many parentpreneurs managed to raise well-adjusted kids while running successful brands.
There are a few reasons why being a parent and entrepreneur at the same time can be difficult. First of all, you have to juggle the responsibilities of both parenting and running a business. This can be tricky because you often have to put your business on hold to take care of your children. Additionally, you may feel guilty about spending time away from your kids to work on your business.
Another difficulty that parentpreneurs face is the lack of time. Finding time to work on your business can be hard when you're also trying to take care of your children. This can be difficult when your goal is to ensure business continuity and boost growth.
Then there's the need to maintain a work-life balance. This can be hard to do when you're trying to run and improve your business and be a parent at the same time. You may find that you're constantly pulled in different directions and that it's impossible to focus on one thing.
Despite the challenges, there are many ways that you can improve your business while also being a parent. Here are two tips:
Don't Think Twice About Asking for Help
Trying to do everything on your own can be not only exhausting but can also hold your business back. Asking for help is crucial to maintaining a healthy work-life balance and ensuring your business continues to thrive.
When you have help with childrearing, you get to focus more on your business and make time for things like networking and marketing. And when your business is doing well, providing a better life for your family becomes easier. One way to do this is to hire a babysitter or ask family or friends to watch your kids for a few hours each week, so you can focus on finding ways to improve your brand.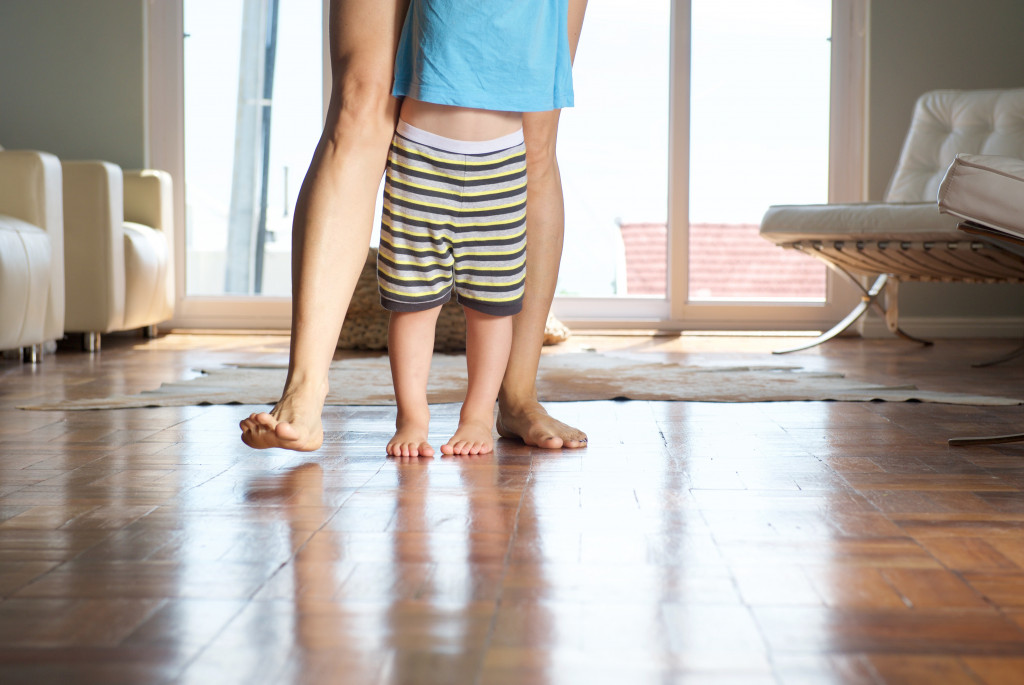 The same goes when it comes to helping with your business. If you're feeling overwhelmed, ask for help from a business coach or consultant. These professionals can help you identify areas of improvement and give you the guidance and support you need to grow your company.
If you're going through a rough time, such as a divorce, this can be difficult to try and improve your business while taking care of the kids. In this case, it can be helpful to seek out the services of a pro. This will depend on your situation.
For example, if your problem area is providing for your child's needs, you will need to hire the services of a reliable child support attorney. The right attorney can help you navigate the child support process and make sure that you receive the fair amount of support you need to provide for your children. It helps to find an attorney with an excellent track record of winning cases and who will work hard on your behalf.
On the other hand, you might find it hard to improve your marketing on your own due to your hectic schedule. You may want to consider outsourcing this task to a local marketing agency. This will allow you to focus on other aspects of your business while still getting the high-quality marketing results you need to grow your company.
In short, don't be afraid to ask for help when trying to improve your business while childrearing. Maintaining a healthy balance and ensuring that your company continues to thrive is essential.
Set Aside Time Each Day to Work on Your Business
Being a parentpreneur can be a challenging balancing act. You want to devote as much time as possible to your business to succeed. You also want to be present for your children and give them the care and attention they need.
What you can do is to set aside time each day to work on your business. By carving out a specific amount of time each day to focus on your brand, you can make progress even while childrearing. This daily ritual will not only help you improve your business, but will also give you a much-needed break from the demands of parenting.
For instance, consider waking up an hour earlier than your kids and use that time to work on business-related tasks. Or, if you work from home, set aside a few hours after they go to bed to focus on your company. This way, you can get some important work done without sacrificing time with your children.
A successful entrepreneur is also a great parent. By setting aside time each day to work on their brand and asking for help when needed, entrepreneurs can improve both aspects of life while maintaining balance between work/life responsibilities.