The world of e-commerce is constantly evolving, with new platforms and technologies always emerging. This can make it challenging to keep up with the latest trends and know which platforms are worth investing in. However, with careful research and a willingness to adapt, e-commerce businesses can thrive in today's digital age.
One of the most important things to consider when starting e-commerce is dropshipping. Dropshipping has become a billion-dollar industry in just a few years. It is a profitable business model and one that's easy to start. However, because of parcel thieves, the industry has become less profitable.
Parcel Thieves in E-commerce
E-commerce businesses that use a dropshipping model are particularly vulnerable to parcel theft. This is because the products are shipped directly from the supplier to the customer's door without first passing through the retailer's warehouse. Unfortunately, this means that there is often no one to receive or sign for the package, making it easy for thieves to steal it.
Even big companies like Amazon are vulnerable to such crimes. It's estimated that the company loses $25 million from parcel theft every year. Nevertheless, it is a growing problem and one that needs to be addressed.
There are a few things that dropshippers can do to protect themselves from parcel theft:
Use a Fulfillment Company
A fulfillment company is a third-party company that stores and ships products on behalf of e-commerce businesses. This can be a great way to protect against parcel theft, as the products will be stored in a secure warehouse and shipped by a professional team.
The main benefit of using a fulfillment company is that it frees up your time to focus on other aspects of your business. It can also save you money, as you won't have to rent out your storage space or hire your shipping staff. However, it does leave your parcels in the hands of a third-party company. If you want to be more hands-on, consider using tracking systems when shipping your products.
Tracking Systems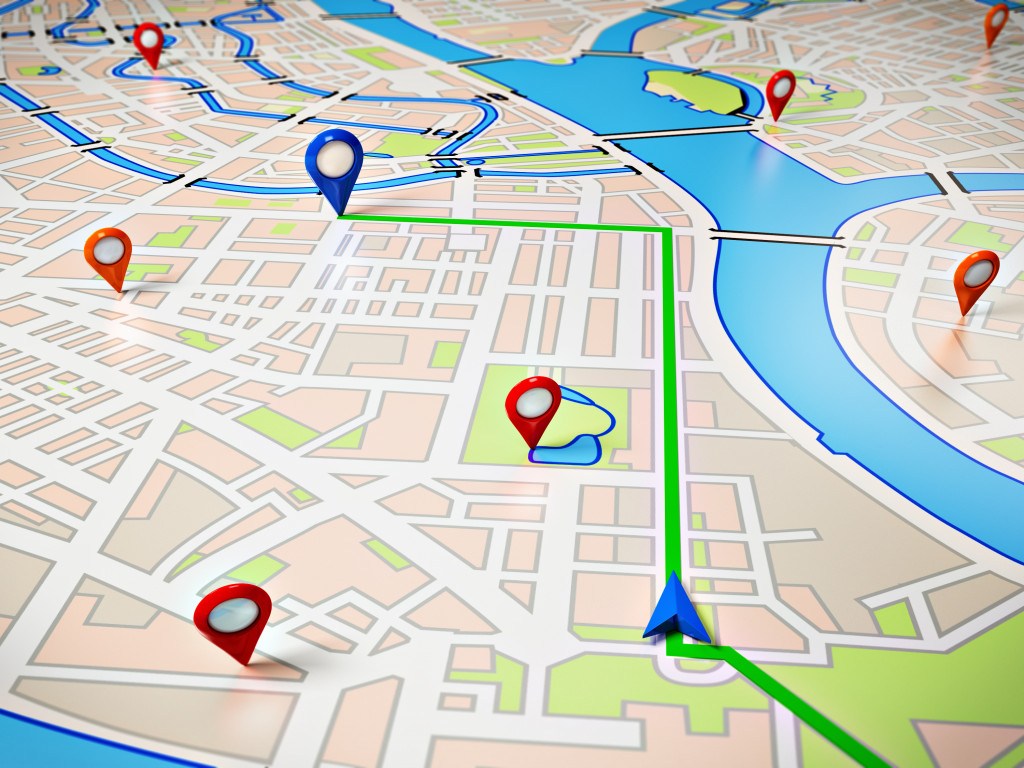 As a dropshipper, you don't need to worry about the packaging or shipping of your products. However, it might be wise to track your deliveries if you're handling your logistics. There are a few different ways to do this. One of the best ways is by installing a GPS freight tracking device in your trucks. These devices can help you track your vehicles in real-time, so you can see where they are and when they're expected to arrive.
Other ways to track your deliveries include delivery confirmation services and signature tracking. These services add an extra layer of security to your shipments, as they require the recipient's signature upon delivery. If a package is stolen, you'll be able to track it down and get it back.
Use Insurance
If you're using a fulfillment company, they will likely have insurance for lost or damaged packages. However, if you're shipping your products yourself, you'll need to insure them. Shipping insurance covers the cost of replacing lost or damaged items up to a specific limit.
Not all shipping companies offer insurance, so you'll need to check with your carrier to see if it's an option. If it isn't, there are a few third-party insurers that you can use.
The insurance cost will vary depending on the value of your goods and the shipping company you're using.
Use a Secure Shipping Service
There are a few different shipping services that you can use, each with its benefits. The most famous shipping companies are FedEx, UPS, and DHL.
FedEx offers a service called Signature Required which adds an extra layer of security to your deliveries. With this service, the recipient must sign for the package upon delivery. If a package is stolen, you'll be able to track it down and get it back.
UPS also offers a similar service called Delivery Confirmation Signature Required. It's pretty similar to FedEx's security measure.
DHL offers a service called Secure Shipping which helps to protect your shipments from theft and fraud. With this service, your packages are delivered to a secure location where the recipient can pick them up. This helps prevent thieves from stealing your packages, as they would need to break into a specific location.
The main disadvantage of using these delivery services is that they are expensive. Therefore, you should use them sparingly and only for international orders.
Theft is a severe problem in e-commerce, but it doesn't have to be a death sentence for your business. Taking proper precautions can protect you from these criminals and keep your business running smoothly.